What are Whole Body Disorders in Pets?
A whole body disorder is an injury or disease process affecting multiple areas and systems within a small animal's body. Such a disorder can have a broad impact on the animal's ability to move, and if left untreated may progress into a debilitating or potentially life-threatening problem. Canines and felines of any age or breed can be affected, and every case will vary depending on the pet and specific factors influencing the injury or illness.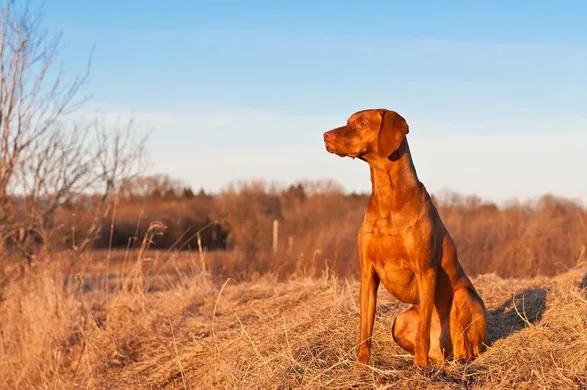 People who are concerned with the mobility and function of their four-legged athlete will often get referred by their primary veterinarian to a veterinary orthopedic surgeon. Our veterinary surgery staff offers both surgical and regenerative medicine techniques that can effectively treat a variety whole body diseases and injuries.
What are the Most Common Symptoms of Whole Body Disorders?
You know your pet best, so if you notice any of the following signs or symptoms, you should call your veterinarian right away, as they could indicate the presence of a whole body disorder. Your vet can evaluate your pet and if necessary will refer you to a veterinary orthopedic surgeon who can make an accurate diagnosis:
Swollen, stiff, red, and/or warm joints
Unusual lumps and bumps
Impaired physical function and lameness, including: limping, difficulty getting up off the floor, and inability to or reluctance to use stairs or go into a car
Widespread pain and/or pain in specific areas of the body (it's not always easy to tell if your dog is in pain, so paying attention to its function and behavior is key)
Fever
Lethargy
Weight loss and/or decreased appetite
Diarrhea
This is not an all-inclusive list. When in doubt, call your vet to voice your concerns.
What Types of Whole Body Disorders Affect Pets?
Whole body disorders often involve multiple physiological systems within your cat or dog, including the musculoskeletal system, the hormonal system, the cardiovascular system, and even digestive system. Due to the multifaceted nature of such disorders, it's extremely helpful to consult with an orthopedic veterinarian who is skilled in treating the symptoms and addressing the underlying cause (or causes) of the condition. Such conditions may include:
Osteoarthritis
Joint Infection
Immune-mediated polyarthritis (IMPA)
Panosteitis
Hypertrophic Osteodystrophy (HOD)
What Causes Whole Body Disorders?
It's worth realizing that certain breeds of dogs or cars are more at risk for developing certain whole body disorders. Preventive measures, such as nutritional supplementation, medications, and exercise, are important areas to maintain as your pet grows in order to reduce its risk of developing a disease or illness affecting the entire body.
Common causes and risk factors for whole body disorders in canines or felines may include:
Advancing age
Congenital abnormalities
Trauma
Repetitive stress or strain
Parasite-borne illness
Overweight and obesity
Poor nutrition
How are Whole Body Disorders Diagnosed by My Orthopedic Veterinarian in Omaha?
At Sirius Vet, our orthopedic veterinary team can consult with you and your pet after receiving a referral from your primary vet. During the consultation, we'll utilize a variety of diagnostic techniques and technology to determine the exact type of whole body disorder affecting your animal. Techniques may include lab work, diagnostic imaging, a thorough physical examination, and a history intake to get your insight on what's been happening with your animal.
Once a diagnosis has been made, our team will discuss with you the most appropriate treatment options for your four-legged athlete. Treatment of a whole body disorder varies depending on the type of injury, the severity of the injury, and how long the injury has been present.
We'll also let you know about any additional tests or screens that may need to be done to ensure that both treatment and recovery go as smoothly as possible.
Is Your family Veterinarian Recommending you consult with an Orthopedic veterinary surgeon? Request A Referral To Sirius Veterinary Orthopedic Center.
At this point, you probably have more questions about your pet's health and how the veterinary surgery staff at Sirius can help. We invite all pet parents to explore our website to learn more about what to expect before your first visit, how to prepare for the consultation, and why meeting with one of our orthopedic veterinarians is the best choice for your four-legged athlete. Our staff would also be happy to speak with you, so please call us at (402) 934-1332 with your questions.